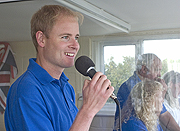 Here are the Mendips Raceway events listings for 2012
New to Stock Car Racing? - Visit our See it Now Page - for an intro to our Racing Circuit and the facilities. See our Online Formula Guide for videos and descriptions of each type of racing that you will see at Mendips Raceway.
Standard Ticket Prices are: Families £25 (2 Adults - 3 Children), Adults £11, Children £3, OAP £6.
Events start at 1.30pm unless stated otherwise.
To see last year's fixtures, and links to the Previews and Meeting Reports, CLICK HERE
Fixtures 2012
Saturday March 3rd
Preview
Report
Practice day-gates open 10am
Sunday March 18th
Preview
Report
Micro Massacre! National Bangers under 1200cc (1300 KA permitted)
Junior Rods, Hot Rods
Sunday April 8th
Preview
Report
Brisca F2 Stock Cars World Championship Qualifying Round
Gerry Dommett Memorial Trophy Hot Rods CWS Mears Trophy.
Rookie Bangers
Monday April 9th
Preview
Report
Matches and Despatches meeting-Limos and Hearses for
the Ramplins Trophy Special Rods Reliant Robins Junior Rods
Sunday May 6th
Preview
Report
THUNDERBOLT X11 Unlimited National Bangers by WS Metals
Hot Rods Hamilton Motors Trophy Special Rods
Monday May 7th
Preview
Report
National Bangers 1800cc World Championship Qualifier No Mondeos
Brisca F2 Stock Cars Pink Ribbon Trophy
Reliant Robins Junior Rods Carnival Parade
Sunday June 3rd
Preview
Report
F2 Stock Cars Marion Bennett Trophy and F2 Rookies Reward
Round One by National Bangers under 1800cc Reliant Robins Crazy
Day
Monday June 4th
Preview
Report
Unlimited National Bangers World Championship Qualifier
Hot Rods Spring Classic Andy and Loreen Trophy Junior Rods
Special Rods
Saturday June 23rd
Preview
Report
Brisca Heritage Stock Cars British Beef All Ford Bangers
(RWD under 2 litre-no Granadas) sponsored by Steve
Stockley's Riverside Cafe Hot Rods Parkhouse Trophy 5pm
Sunday June 24th
Preview
Report
ORCi 2 litre National Bangers Summer Open
Brisca F2 Stock Cars F2 Rookies Reward Round Two
Special Rods Reliant Robins 1 pm
Sunday July 8th
Preview
Report
Derv Delight! Rookie Bangers-All Diesel up to 2400cc, Special Rods Junior Rods
Hot Rods
Sunday July 29th
Preview
Report
The Banger Olympics. National Bangers-Micro, 2 litre. 2litre Non
Mondeos, and Unlimited. 1 pm
Sunday August 26th
Preview
Report
Brisca F2 Stock Cars Freddie Funnell Memorial Trophy
F2 Rookies Reward Round Three
Rookie Bangers Junior Rods
Monday August 27th
Preview
Report
Rookie Bangers- Caravandalism 12 Chris and Becca Trophy
Hot Rods West of England Championship by Milber Salvage
Special Rods Reliant Robins Figure of Eight Caterers Cup
Sunday September 23rd
Preview
Report
Brisca F2 Stock Cars Rookies Reward Final by Leon Fasey Van Sales
National Bangers under 1800cc World Championship QR Junior Rods
West of England Championship by JB Racing Engines
Sunday October 7th
Preview
Report
Brisca F2 Stock Cars Grand National Championship
Rookie Bangers West of England Championship by Wilcox Cider
Special Rods West of England Championship by JB Racing Engines
1pm
All Meetings start at 1.30pm unless otherwise shown.