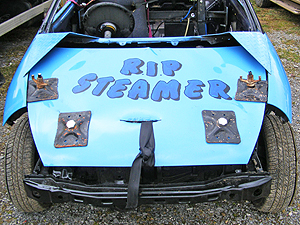 As I am sure you are aware by know Iain House, who many of us knew as the Steamer died almost two weeks ago. His funeral arrangements have been confirmed today:
Funeral is on Friday March 30th at 4.15 pm at Chelmsford Crematorium, Writtle Road, CM1 3BL.
Family flowers only please, by request.
Donations if you would like to contribute in memory of Iain to either :
OCD-UK (a charity which is run by sufferers FOR sufferers)
or
Help for Heroes (a charity for maimed and wounded soldiers from overseas conflicts).
Donations can be sent to the Funeral Directors, Paul J. King at 6 Corporation Road, Chelmsford, CM1 2AR, 'phone 01245 264411