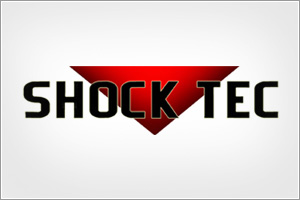 Shocktec announce sponsorship deal with Mendips Raceway
We are pleased to announce that there will be an extra Rookies Reward series round for white and yellow graded Brisca F2 stock Car drivers on Monday May 6th 2013.
This is as a result of a sponsorship package agreed recently with Shocktec, a leading manufacturer of shock absorbers for all types of race cars, which is now owned and operated by Ben Edwards, former Weymouth Wallies banger racer, and proprietor of Park Engineering in Weymouth.
There will be two sets of four shock absorbers awarded one to the highest finishing white grader and one to the highest finishing yellow top.
Shocktec are also sponsoring the Stock Car racing on Sunday June 30th at Mendips Raceway.
We are delighted to welcome Ben and his company back to the Raceway with this sponsorship agreement, and are particularly pleased that the lower graded drivers will benefit, as is his wish.