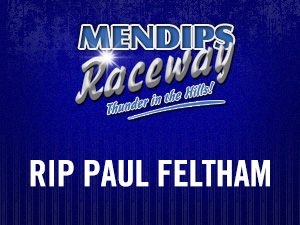 We are deeply sorry to announce the passing of Paul Feltham, who lost his long battle with leukaemia this morning.
Paul, uncle of Darren Feltham had great enthusiasm for racing, and was a very good friend to Mendips Raceway acting as head scrutineer for many years and as Steward before his illness got too much for him.
We shall miss him, and our thoughts are with his wife and daughters, and with nephew Darren at this time.
Paul Feltham's funeral will be held on 26th April 2018, 11.00am at Westerleigh Crematorium. All are welcome to come and say farewell. The wake will be held at the Anchor Inn Oldbury on Severn.