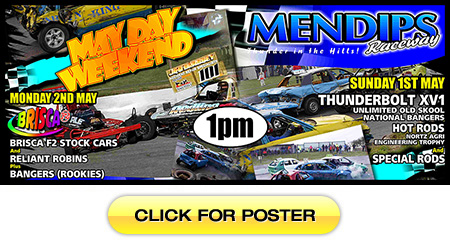 May Day weekend features the big bad Unlimited Bangers for the first time in 2016 racing for the annual THUNDERBOLT Trophy.
Throughout the weekend all your favourite drivers will be racing including three wheeled fun for the Robins and high speed dicing and bumper work in the Brisca Formula Two stock cars.
Sunday May 1st and Monday May 2nd at 1pm.
Come early and watch the practice!