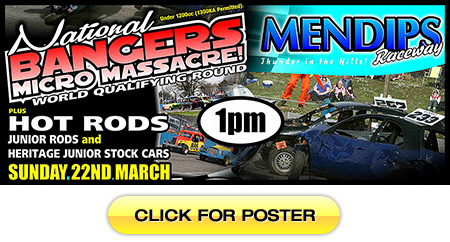 Mendips Raceway is back in action on Sunday March 22nd, featuring the ever popular Micro Bangers, with over fifty drivers booked to bash and crash their way through to the Destruction Derby!
The fabulous Hot Rods are there as well, plus a touch of nostalgia with the Heritage stock cars, and finally, the lads and lasses in the Juniors Rods get on tracks for their first race of 2015.
Gates open at 11.30, and racing starts at 1pm.