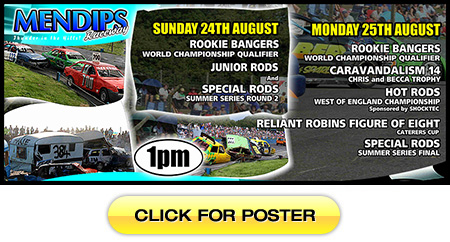 August Bank Holiday is always one of the high points of the Mendips Raceway season!
With racing on both days, the excitement builds as the Juniors, Special Rods, Bangers and Robins put on a great show as the summer draws into Autumn.
Bangers race both days, culminating in the annual Caravan race, which is a spectacle not to be missed, while the Robins race through Monday and set the scene with their Figure of Eight race and Destruction Derby!
The best day out before back to school Monday!