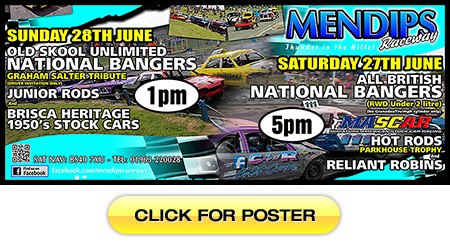 The next racing weekend is one of the highlights of the season, when the Unlimited Bangers return.
The weekend has a touch of nostalgia, with the old style bangers racing on both days, plus the flighty Robins, superfast Hot Rods, and some vintage 1950s replica stock cars.
The Juniors will be there as well, so it's the one and only Saturday night and Sunday race weekend of the year on June 27th and 28th!