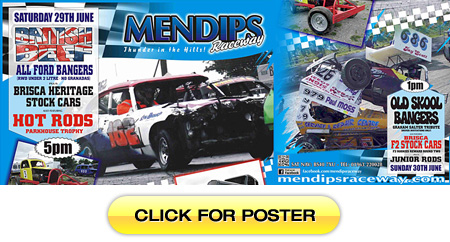 The last weekend of June features our annual Saturday night racing event, which is your only chance tio see the vintage stock cars from the 1950s and 1960s, lovingly recreated with all original parts, but racing no nonsense style!
We also have the all Ford Bangers, where old Cortinas and Capris provide the crashing and bashing element.
Forward to Sunday, and it is Unlimited Banger action again, with the Brisca F2 stock cars again on the bill .
A great weekend again at the Mendips Raceway!