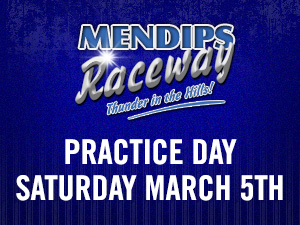 The first track event of 2016 is the Practice Day held on Saturday March 5th.
This is an opportunity for drivers to try out their new cars ready for the season, and a chance to get together socially without the pressure of a race meeting.
It is also the best time for Junior drivers to take their assessment test, which all have to complete before they are allowed to race, and this consists of a written and driving test of skills.  Please let us know if you are attending.  We would ask you to arrive during the first hour to allow us to give you plenty of practice time following your test.
The cost for the day per driver is £20, and we will also have available Licence Application forms, Fixture Lists for 2016, Car Construction Rulebooks, and drivers' fireproof balaclavas, and non-return valves for fuel systems, mandatory on all cars.
Full catering available as usual, and there is no charge for spectators who wish to attend.
Gates open at 10am, and Practice continues until 4pm.
All drivers are welcome, and all types of cars catered for.