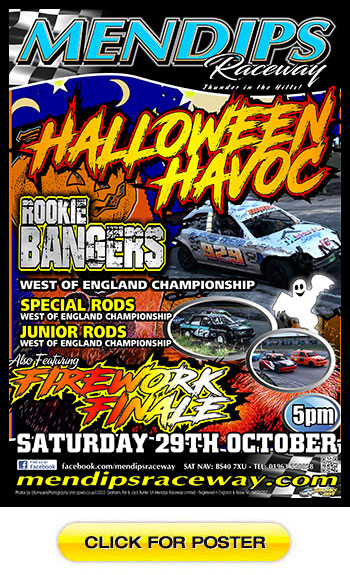 We look forward to welcoming you to the pinnacle of Mendips Raceway's 2023 Season – with Halloween Havoc! - Saturday 29th October 2022 meeting.
Featuring West of England Championships races with Rookie Bangers, Junior Rods and Special Rods - plus FIREWORKS and a whole lot more!! starting at 5pm.
Tickets available online and at the gates - If you can, please buy your tickets in advance and bring ID and your e-ticket with you.