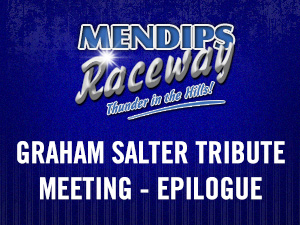 Tremendous racing over the weekend at the end of June, and a stunning line up of cars on Sunday for the Graham Salter Tribute meeting. We are delighted to announce that by way of collections, sales of branded items, and a donation from the Raceway, just short of £600 was raised for Dorset and Somerset Air Ambulance.
The feedback from everyone has been excellent, and we are now gearing up for 2015, when the magic will live on.
Thanks to everyone who made it happen!