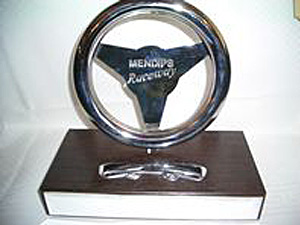 Every year at Mendips Raceway we present a Trophy at the Presentation Night to one driver who is voted by his peers to be the outstanding competitor of the season.
This year we shall be adding a twist to the competition by live voting at the Dinner Dance, from a list of nominees that we are inviting you drivers and fans to come up with.
Once all the nominations are in, we shall have a short list prepared, and on the night of January 28th 2017 at the Webbington Hotel, the winner will be voted on and presented.
So the floor is yours-send us your nominations for your favourite driver through www.mendipsraceway.com, by facebook, or by email to graham@mendipsraceway.com by 21st January 2017.