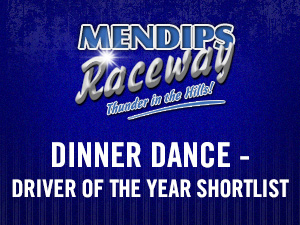 A very Happy New Year to all of our Drivers, staff and fans. Not long until the new season starts now!
Time to get your tickets for the Presentation Night which takes place on Saturday January 28th.
We can now announce the top ten nominations for Driver of the Years 2016, which will be voted for live on the night:
27 Dean Quinn
36 Josh Weare
66 Becky Pearce
85 Andy Pincott
258 James Griggs
304 Tim Weare
440 Macauley Mills
522 Chris Mikulla
788 Mark Shelper
935 Nathan Maidment
Nominations are now closed, and the vote will take place at the Dinner Dance .
Tickets are available by calling 01963 220028, or emailing graham@mendipsraceway.com, or by contacting us here.