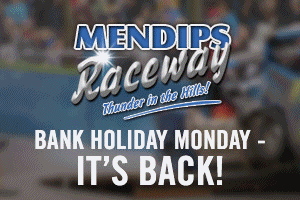 Its back!
The funniest thing on the Mendips Raceway Racetrack is back on August 31st at 1pm.
The Robins Ramp Race is part of our fantastic end of school holidays day out for all the family.
We shall have lots of cracking racing from the Special Rods and Hot Rods, there will be three races for the Robins including their Figure of Eight race and Ramp Race, and we will finish the day with the unique Banger and Caravan Destruction Derby.