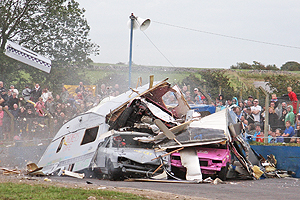 Bank Holiday camping:
Camping is available at Mendips Raceway for Sunday night (26th August), in the main car park field.
Toilets and fresh water are available.
A charge of £10 per unit (camper, caravan, or tent) will be made.
PS. Despite the photo - this is a genuine Caravanning opportunity!