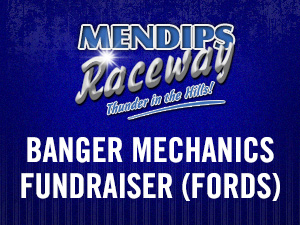 The annual Banger Mechanics Race for the Fund for Oval Racing Drivers and Staff (FORDS) takes place at Mendips Raceway on Sunday August 24th.
This is a fund raising event for the Charity, which gives anyone who has never held an ORCI racing licence to have a go on the track, providing they can raise the sponsorship and persuade a driver to lend them a car!
There will be three rounds this year in the West Country, and the Final will also be at Mendips Raceway on Sunday October 5th.
For more information call us or take a look at www.fords-care.com