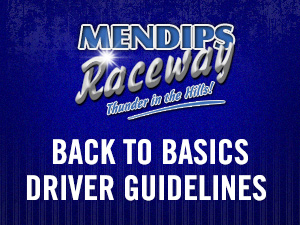 For all of those drivers who have asked about Back to Basics Bangers, here are the rules:
Back To Basics bangers  
Any saloon type cars are allowed up to a maximum of 1800cc petrol or 2000cc non turbo diesel Honda powered cars, Ford Mondeos and Focuses,  4x4s, vans, MPVs, pick-ups or limos are not allowed.  Engine swaps are NOT allowed. 
All cars must remain 'on the key' with the original ignition system.  All airbags, plastic bumpers and driver's window mechanisms must be removed. Original petrol tanks must be removed.  Dashboards may remain in place.  Rear bumpers/ tow bars must be removed. Cars with original metal front bumpers can remain but must not have any additional welding/fittings. 
The gas shocks must be removed from the tailgate/boot.  All cars must be fitted with 'H-frame' and driver's door plate as per the 2016 Bangers Rules, Regulations & Specifications.  Driver's seats must be tied via the 'B-pillar'.   Bonnets and passenger doors must be tied shut with seat belts only.  In order to stop the bonnet from moving back towards the windscreen, bonnets can be fitted with 2 metal straps to secure the rear of the bonnet.  Bonnets can be tied down with seatbelt webbing in a maximum of four separate places. 
No additional welding.  Only original engine mountings are allowed. No additional engine/gearbox mountings.  No clutch, distributor or cam-belt guards are allowed.  Radiators must remain in their original position.  Batteries may be moved inside the car, but must be covered. 
Cars must have an effective exhaust system.  Suspension must remain standard and cannot be altered from original specification.  No cambering of wheels. Only road legal tyres ; NO federals, Eagle F1, Uniroyal Rainsports. Any tyres deemed to be not within the spirit of the class by the Scrutineer may be asked to be removed. 
Any size or combination of size wheels can be used but not to gain advantage, the scrutineers at any time can instruct you to change the wheels. 
This is strictly a Nudge & Spin class and any incident deemed by the senior officials to be 'not within the spirit of the class' will be severely dealt with. No follow-ins, T-bones, ramming cars that are not part of an ongoing incident, no head-ons.