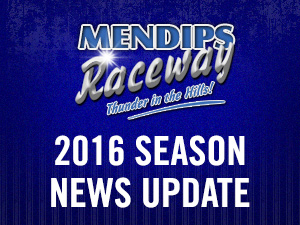 We are in for a great season 2016 if Practice Day is anything to go by!
Despite the gloomy weather at the start, it brightened up and all records were broken as 90 drivers took part during the day.
With almost a full staff, Marshall Training took place while the track action carried on, and we had eight new Junior Rod drivers take their assessments and have their first taste of on track driving.
We wish them all lots of fun and enjoyment in their racing careers. Lots of pictures available from DP photos and swpics.
Easter Meetings
The opening meeting of the 2016 season on Easter Sunday March 27th has plenty of excitement in store as the fabulous F2 Stock Cars contest their World Championship Round, backed up by the super fast Hot Rods, and plenty of crash action from the bangers!
On Easter Monday There is more crash action from the Banger Vans with a Destruction Derby to finish, plus the Juniors, Special Rods and the roly poly Reliant Robins will providing their unique form of lunatic entertainment!
Full Preview will be posted on Monday March21st
New Team Members
We are delighted to welcome to the Mendips Raceway team three important new members.
Assuming the role of Clerk of the Course will be Jack Bunter, who has been around oval racing all his life and is the youngest son of promoters Pat and Graham.  
Jack has been a racer since his fifteenth birthday, and has watched racing all over the country. He has been quietly accruing knowledge and skills in the background, and now takes the foreground as Clerk of The Course. With a full team of experienced marshalls behind him, we wish him well in this important post.
Also joining as commentator is Johnny Hoare. Johnny is a time served Brisca f2 stock Car fanatic who follows the formula nationwide, writes an extensive blog on the subject, and also has his own Stoxradio show which is a lively blend of commentary, interviews and opinions from around stock car racing. We welcome Johnny and are certain that spectators will enjoy the benefit of his experience and humour.
We welcome Tom O Callaghan, who, like Johnny has a passion for oval racing, and his speciality is Hot Rod Racing. Tom will be commentating on Hot Rod meetings in 2016, and you can check him out as he has been making videos and posting them on youtube for the past ten years.
{module Facebook slideshow - 2016-29-Mendips-Practice-Day-2016}

Click Here to View and Tag the full gallery on Facebook