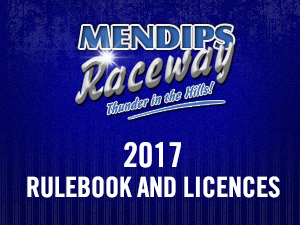 The 2017 edition of the Mendips Raceway Rulebook is now available here.
All drivers will be issued with a copy when their licences are collected.
All those drivers who have applied in advance can collect their licences on Practice Day or at the first meeting on March 19th.
Drivers racing on that day would be well advised to apply for licences in advance, as the office will be very busy.
You can apply by downloading a licence form, and pay by PayPal, or over the phone by card.