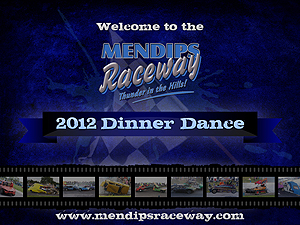 The Mendips Raceway Dinner Dance and Presentation evening is the next event for the Raceway, and It takes place on Saturday Feb 4th at the Webbington Hotel and Country Club, just down the road from the track.
Tickets are £25 for a full three course dinner and a live band. Phone 01963 220028 or graham@mendipsraceway.com for tickets.
To reserve hotel accommodation phone 01934 750100, and mention 'Mendips Raceway' for discounted rates.